Mission
SNAP Cats is dedicated to the rescue and care of special needs cats.
Vision
Animal shelters around the world are full. The first cats to be killed are special needs, seniors and those deemed "unadoptable." That's unacceptable.
Founded in 2013 by Darryl Roberts, SNAP Cats is a unique rescue and sanctuary based in Sonoma County, California. With campuses in Santa Rosa and Sebastopol, SNAP Cats rescues special needs cats from all around the world, houses them, then finds them warm, loving homes. We believe, if given time, that ALL cats can find the home that they deserve.
Every one of our SNAP Cats, regardless of special needs, age, or temperament, is available for adoption. Those who are not adopted are able to live out the remainder of their natural lives here, in a peaceful, healthy, serene environment.
Why We Do What We Do
We can't express it any better than this.
Facilities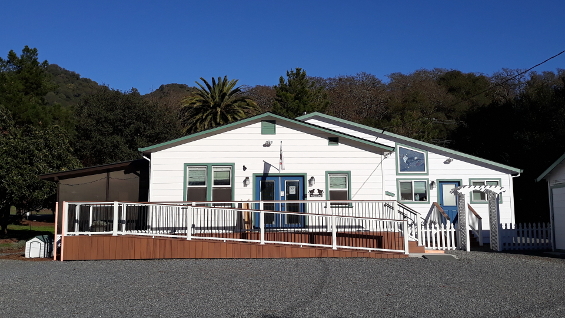 SANTA ROSA CAMPUS
SNAP Cats moved into our new home in Santa Rosa on January 1, 2016. We are open by appointment only. Please see our hours and directions at Contact Us
Santa Rosa Facility Blueprint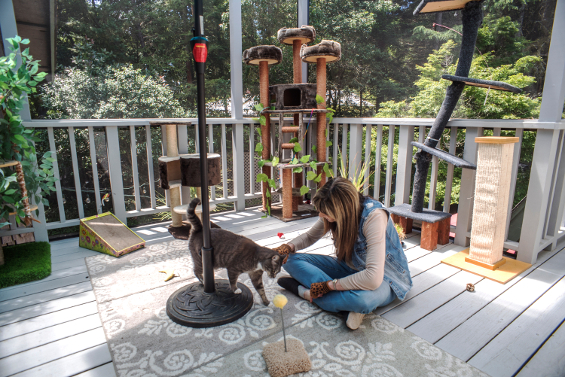 SEBASTOPOL CAMPUS
SNAP Cats opened our Sebastopol campus in January, 2019. This campus is dedicated to one-on-one therapy for temperamental and abused cats. Our Sebastopol campus is not open to the public.
Our FIV+ Policy
We firmly believe that an FIV+ cat that poses no threat or shows no aggression toward other cats should be afforded the same treatment as FIV- cats. Therefore, FIV+ cats who aren't aggressive or pose any threats to other cats will be housed in the main facility with our FIV- cats.
FELV+ Cats
We are able to take a limited number of FeLV+ cats, as long as they get along with other FeLV+ cats. For more information please contact Darryl.
Founder/Executive Director:
Darryl Roberts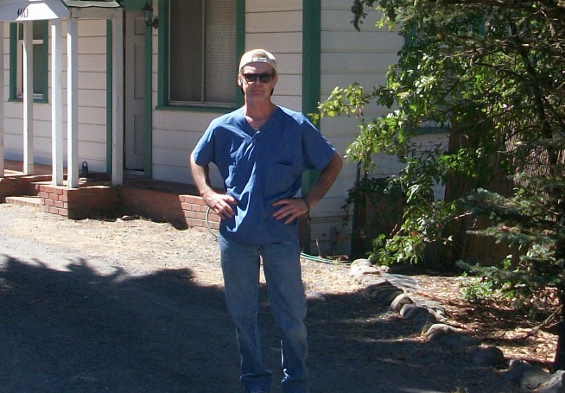 Mr. Roberts served as Veterinary Technician at Healdsburg Animal Shelter (HAS) from February 8, 2011 – October 15, 2012. At HAS, he created the medical clinic and protocol from scratch. There was no operational clinic at HAS, nor was there any medical protocol in place. Mr. Roberts established the "Visiting Vet" program with Dr. Ben Baldwin, which saved time and stress of HAS animals being transported to local vets for care. In his first year, Mr. Roberts reduced medical expenses by 75% (from the previous year), reduced the average medical cost per animal from $45 to $10, reduced kitten disease from 80% to 5% (by keeping kittens in foster care instead of at the shelter), established and drafted euthanasia HAS protocol and procedures (which was adopted implemented by two local veterinary practices as well), drafted Rescue Partner Information, Agreement and Transfer documents, co-managed HAS for seven months while the shelter searched for new manager, and DID NOT euthanize any (adoptable) FIV+ or feral cats.
Prior to HAS, Mr. Roberts spent seven months at the Rohnert Park Animal Shelter where he assisted with examinations, prepped animals for surgery, administered vaccinations, etc. Mr. Roberts also spent five months assisting on the Rohnert Park Animal Shelter Mobile Clinic "Fix It" Van where he prepped animals for spays/neuters.
From 2005 – 2010, Mr. Roberts served as an Adoption Councilor for Forgotten Felines of Sonoma County. In addition to adoptions, he worked to socialize cats and kittens in an effort to make sure they found (the right) homes.
From 1996 – 2007, Mr. Roberts was CEO of a publishing company that he founded.
From 1985 – 1992, Mr. Roberts worked in television and motion pictures in Los Angeles, CA. He only talks about this experience in therapy.
Board of Directors
Darryl Roberts
Dr. Ada Norris, DVM, PhD
Robert Ferber, ESQ
Nicole Jacque
Ariel Gale
Robin Collet