RAISE MONEY FOR SNAP CATS BY SIMPLY WALKING!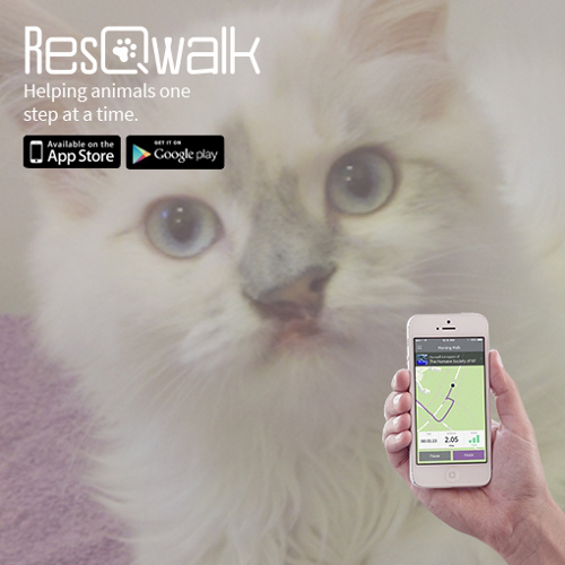 You can help raise money for SNAP Cats by walking, running, biking, hiking or horseback riding (anything under approx 14 mph). Please click here for more info.
---
SMALL TRUNK/BUMPER MAGNETS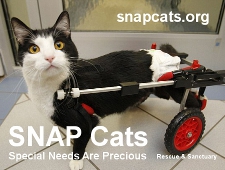 We also know that you're thinking: I really don't want those BIG magnets on my car doors, but I could put a little (4″ x 5-1/2″) magnet on the back of my car. People will still notice. And they're free, so what the hell!
---
DIGITAL PICTURE FRAMES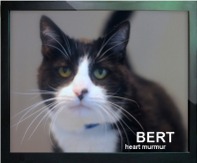 We have 7″ digital picture frames with a slideshow of adoptable SNAP Cats. Our goal is to place them around the County so people can see our kitties without having to go online. If you have room in your store/shop/establishment for one of these frames please let us know. We maintain the frame, keeping it up to date with additions and adoptions.
---
TABLE TENTS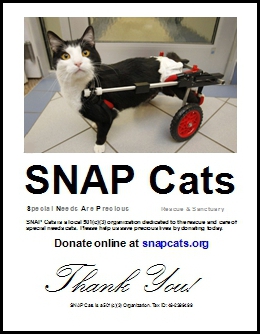 We have small (4"x6") table tents (clear acrylic t-stands) with information on how people can support SNAP Cats. If you have space on one of your counters or tables or whatever please let us know and we'll drop one (or two) by. It'll class up your joint, guaranteed! (NOTE: If you're a restaurant and can put one on every table, we'll eat there every week for the rest of our lives!)
---
BROCHURES & CARDS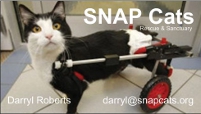 If you have a brochure rack or table or counter in need of company, please consider displaying our SNAP Cats brochures and/or business cards. They don't take up much room, and they'll help spread the word about our wonderful cats. To download and printout our brochure please click on the brochure or here. Or, we'd be more than happy to drop a stack by.
If you'd like to help promote SNAP Cats please email us. You don't have to be a local, either. Let's spread the word about SNAP Cats around the world!