Robert A. Ferber, ESQ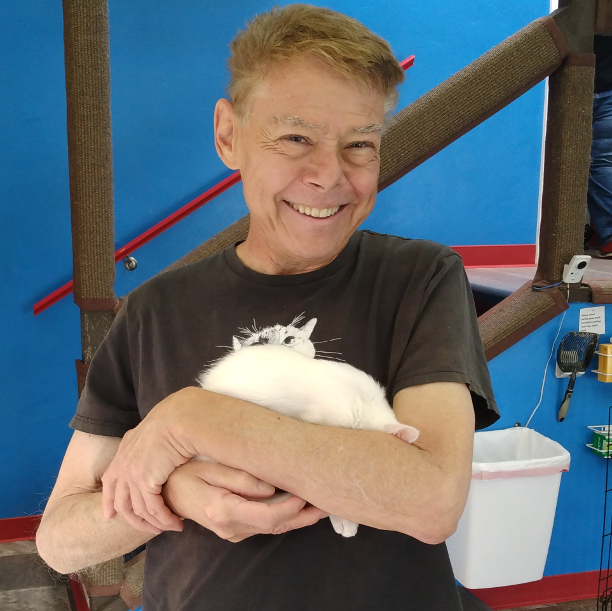 Born in Brooklyn, NY.
Grew up in Franklin Square and Westbury, Long Island
B.A. Franklin & Marshall College, 1974
J.D, Columbia U. School of Law, 1977
Criminal prosecutor with L.A. City Attorney's Office 1979-2013
Mr. Ferber's special expertise includes the investigation and prosecution of animal abuse and neglect, street gang prosecutions, vice enforcement (human trafficking) and the "compassionate prosecution" of homeless and mentally ill.
Mr. Ferber was the first full-time animal cruelty prosecutor in the nation (and only one other prosecutor held such a position) and instrumental in formation of first multi-agency Animal Cruelty Task Force (Los Angeles City and County), a model that is still used by other municipalities. He was one of the first five prosecutors designated to specially prosecute street gangs in 1988, eventually heading up the first Gang Prosecution Unit in 1992.
Mr. Ferber created new methodologies for the prosecution of street gangs, including the use of civil lawsuits against street gangs (now used nationwide). He was directly responsible for the drafting and passage of state and local legislation on street prostitution and human trafficking, gang prosecution and animal cruelty/neglect.
Mr. Ferber has testified as an "expert" in California legislature, local city councils and civil and criminal courts on vice, gangs and animal welfare. He is a guest lecturer and presenter at numerous law enforcement and law conference and law schools nationwide on both gangs and animal cruelty. Mr. Ferber has authored numerous articles and has been interviewed on radio and television on a variety of animal issues ranging from breed specific legislation, hoarding, animals in film and television, farm and exotic animal welfare and animal cruelty investigations and prosecutions. He developed the first guidelines and training materials for police and animal control officers, still used locally, statewide and nationally.
Mr. Ferber created one of the first humane education programs using special needs animals in schools (elementary through high school) to teach compassion, non-discrimination and nonviolence. A brief YouTube video describes "Baron's Buddies (search "Bob's Baron's Buddies").
"From the age of 13 when my family rescued a dog the night he was going to be euthanized (Maxie, who became "my dog"), my passion has always been the "unwanted" animal, either due to age, breed, disease or special needs. That passion was probably best demonstrated in 1999, while living with around 15 "unwanted" dogs and cats, I was diagnosed with a fatal form of leukemia. I was given 9-12 months to live unless I found a donor for a bone marrow transplant. When a donor was finally found in the 9th month, I was told I had to give up all my animals and stop rescuing to protect my immune system. I shocked and angered doctors, family and friends when I ultimately refused to give up my animals and turned down the life-saving transplant. While preparations were being made for my demise, an experimental drug that I was given to prepare me for the transplant, actually put me in remission. It ended up being the fastest approved cancer drug in FDA history and has now saved thousands of terminally ill leukemia patients. The story of the drug and my decision to choose quality of life with my animals over quantity of life was profiled in local and national media and was the cover story of the May, 2001 issue of Time Magazine (with a "centerfold" photo of me and two of my rescue dogs). That event led me to become the first animal cruelty prosecutor in the nation.
"After 33 years, including 13 years prosecuting animal abuse, I retired from LA City Attorney's Office in 2013. For the past 40 years I've served on the board of numerous nonprofits focused on gang intervention/prevention, cancer patient support and, of course, animal rescue and advocacy.
"I remain a licensed California attorney providing free legal advice to animal nonprofits, animal cruelty investigators, and individuals with animal-related legal problems. I'm a very active volunteer for our local shelter, specializing in the transport of shelter animals to local veterinarians and the rescue of older, sick and special need shelter animals. In addition to being on the board of SNAP Cats, I'm currently on the board of Last Chance for Animals and VP of Mary Jo and Hank Greenberg Foundation (since 2002). I live in Calabasas, California with several so-called "unadoptable" animals, including (until recently) Otter Girl who I rescued the day she was deemed "unadoptable" and scheduled for euthanasia due to incontinence and paralysis. After 1 ½ years of diapering her and taking tender care of Otter Girl, she recently was rehomed with SNAP Cats and, after a short stay with them, was adopted and is living a wonderful life in Morgan Hill, CA.
"I'm truly honored to have been invited on the board of SNAP Cats whose mission is near and dear to me. I share SNAP Cats' vision of helping more special needs cats by expanding the current facility, building an additional facility in southern California, and the creation of an international network for the rescuing and placement of special needs animals."